We are a team of customer communications experts focused on helping our clients deliver the experiences that make their customers happy, successful and loyal. Therefore, whether your goal is to streamline operations and cut costs, improve compliance, or more effectively engage your market in an increasingly complex business environment; Racami, has the products, solutions and support you need to achieve CCM success. Our technologists, business professionals and production experts have developed a Customer Communications Platform recognized throughout the industry for providing high-value capabilities and services. By integrating existing tools within the production environment, Alchem-e™ protects prior technology investment, without precluding future investment in point solutions and enabling delivery of key benefits:
Automate print production and fulfillment processes to produce more timely communications
Optimize equipment and staff utilization with full visibility into your production processes
Easily share information with customers and partners to maximize efficiency, accuracy
Improve your ability to target messages, boost communication effectiveness, and increase performance
We believe that every problem has a solution
Our team can assist you in transforming your business through our products and services to stay ahead of the curve. Get to know more about Racami!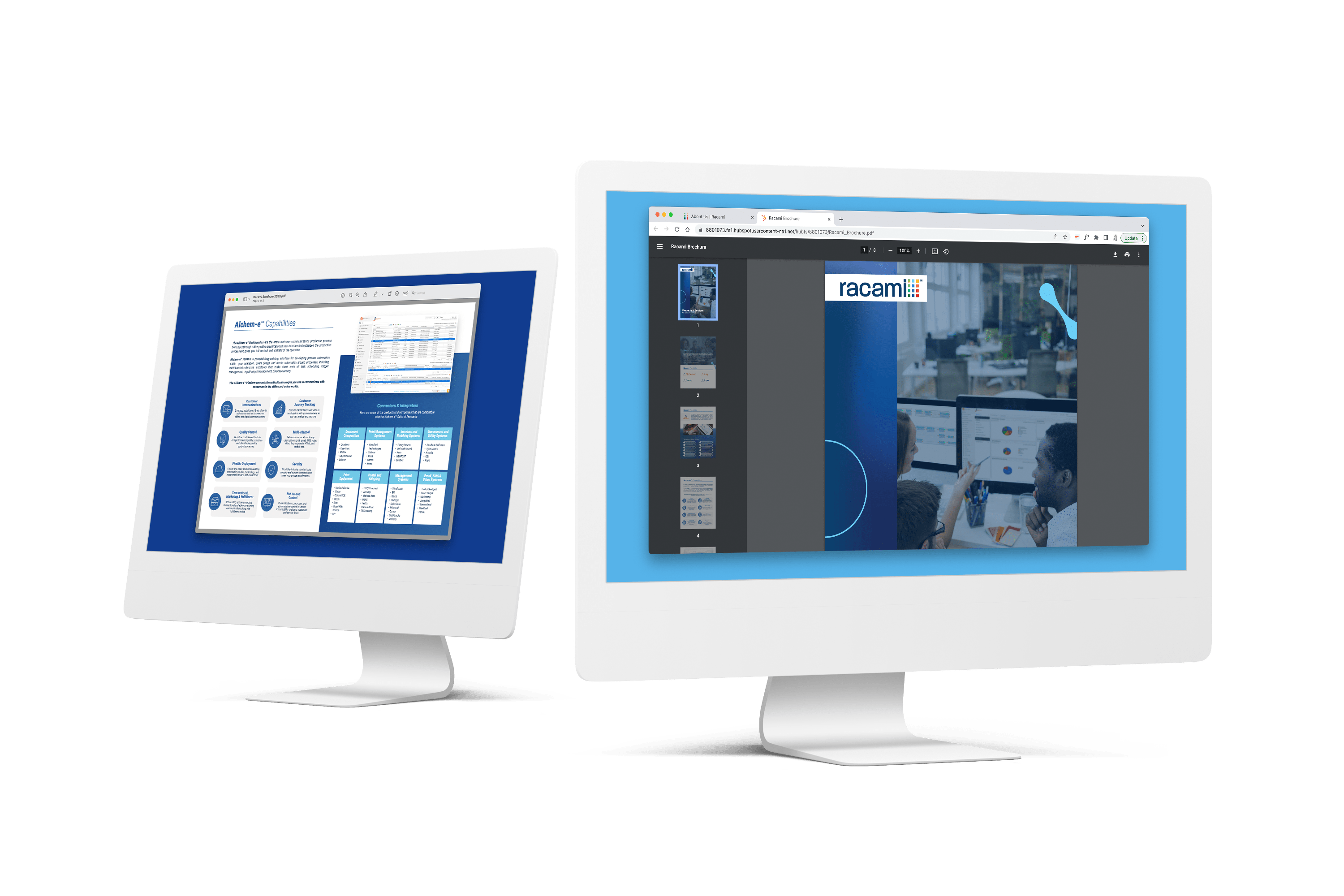 Racami's executives include experienced talent direct from within the CCM industry's largest technology, software and services companies-including Oracle, Microsoft, Harland Clarke, and Taylor Corp.
Apply to our open positions 👇
Main office: Racami, LLC. 1856 Corporate Dr Suite #100 Norcross, GA 30093 USA
Guatemala office: Via 7 04-20, Zona 4 Edificio Quo Torre O, Ciudad de Guatemala, Guatemala
Standard Office hours: 8:00am – 5:00pm EST