Our professional services and staffing solutions bring business and technical experience to document service providers. We support customer onboarding, technology migrations, merging operations, software development, and quality assurance. Our team of experts helps your operation solve daily technical challenges.
Midnight MIS
Midnight Print & Mail MIS drive operations from the web, mobilizes the sales force, and streamlines projects. Integrating into a workflow application eliminates redundant data entry of orders into the production workflow.
Bell and Howell Inserting
Bell and Howell's high-volume mail inserting and finishing systems are staples in production mail operations. Adding inserters into a workflow application automates the distribution of mail data information and production status details.
ExactTarget
ExactTarget offers hundreds of email features supporting your organization. ExactTarget information, reports, and email distribution features blend with workflow applications to bring the insights needed to make real-time business decisions and use recipient preference data to enable multi-channel distribution.
PayPal Payment Processing
By combining a storefront solution with a workflow application, you benefit from a web to print service requiring a payment-processing provider like PayPal. Customers enjoy a simplified checkout experience that keeps them local to your website throughout the payment process. NOTE: If you are looking to replace PayPal, Racami has its own payment processing platform, Alchem-e™ Pay
DHL Tracking, FedEx Tracking, UPS Tracking, USPS Tracking Integration
Online shipping information is accessible through web services to furnish shipment tracking information. Including shipping data in a workflow application provides visibility, accountability, and control of all supply chain distribution channels in a single portal.
BCC software
BCC Mail Manager contributes to the mail processing workflow with presorting, address standardization, and de-duplication. Merging BCC's Mail Manager with a print/mail workflow allows for operational control over the entire production process.
Satori Software
Satori is a powerful solution for address management, quality, and mail preparation. Bringing Satori together with a print/mail workflow application automates the address cleansing and preparation processes with document composition workflows into a single CCM platform.
WindowBook
The WindowBook DAT-MAIL editor improves the accuracy of postage statements and documentation. This application automates the MAIL.DAT creation, editing, and import processes. Integration with print/mail workflow software reduces manual interactions.
Objectif Lune
Objectif Lune's software suite features tools to design, compose, and repurpose customer communications sent in different formats through multiple channels. These applications fit perfectly in a print/mail workflow platform.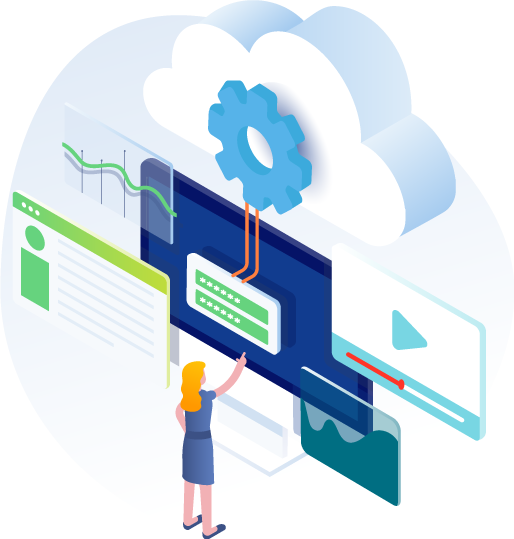 Schedule a Demo with us now!
Count on Racami Professional Services when you need some extra help to meet customer demands.